MAIN BUSINESS
Whether you are a trader, factory, seller, carrier, consignee, you can choose us
Ocean shipping service
Air shipping service
Container Trade
Escort your cargo
VITA is committed to satisfying for the various types of cargowhich is safe and fast for transportation
VITA Freight Forwarding Co., Ltd.
Established in 2007, VITA International.& Jiaking import & export Co., Ltd. is an comprehensive international supply chain companies with the sense of industrialization and modern service, which provide customers with one-stop/ customized services.
Its main services included sea shipping, air shipping, FBA shipping, Break bulk shipping, container trade, Marine Insurance and and so on. The company has proprietary container trucks, warehouses and customs brokers in major ports, which can better guarantee the efficiency of each logistics link......
Contact Online
We welcome you to consult and communicate at any time
Domestic and foreign service areas

The area of foreign service
---
Huijietong has cooperative relations with many shipping companies MSK, COSCO, EMC. ONE, CMA, WHL, MSC, YML. And long-term strong alliance with more than 30 routes such as CX, CV, RU, 5Y, N8, OZ, KL, TK, EK, CZ, CA, PO, etc., and has WCA qualifications, first-class freight forwarding qualifications, professional casting service quality!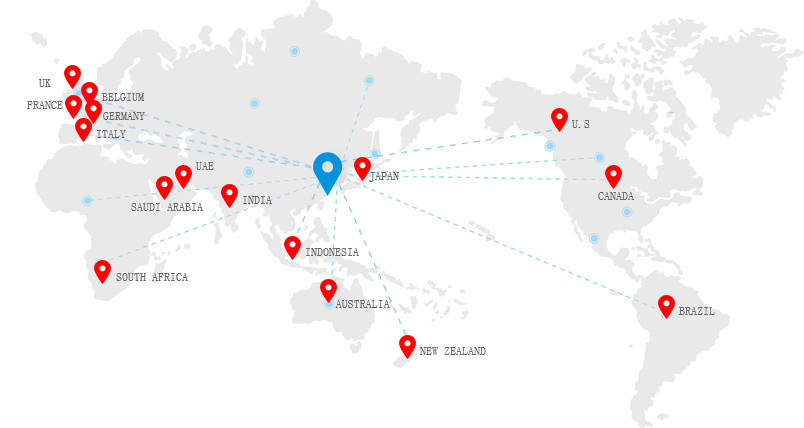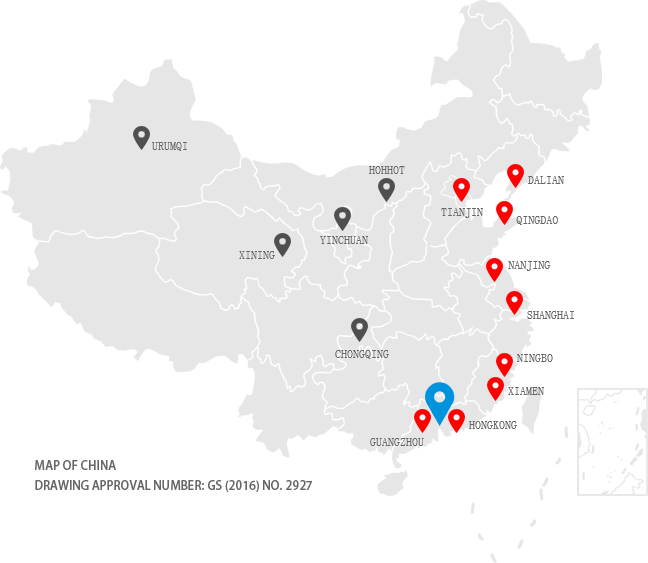 The area of china service
---
Huijietong has long-term good cooperative relations with domestic ports and container terminals. Domestic service scope: Shanghai, Tianjin, Dalian, Shenzhen, Xiamen, Qingdao, Hong Kong, Ningbo, Guangzhou, Nanjing and other major ports. Huitong meets customers with the highest quality logistics services with cost-effective, time-efficient, and visualized transportation status tracking. Ensure that every shipment arrives safely.










Cooperation
VITA is very grateful to our customers who have been accompanying and supporting us. It is because of them that our VITA team is becoming more and more outstanding.




















What are the basic ports in Australia? World route introduction 6
Australia line refers to the Australian national port route, Australia east of the Pacific Ocean, west of the Indian Ocean, the coastline of 37,000 kilometers. Located between the South Pacific and Indian Oceans, Australia is made up of islands and overseas territories such as the Australian mainland and Tasmania. It faces the Coral Sea and Tasman Sea in the Pacific Ocean to the east, and the Indian Ocean and its marginal seas to the west, north and south, with a coastline of about 36,700 kilometers. It's the only country in the world that has a continent to itself. The main ports of the Australian line are ADELAIDE, BRISBANE, FREMANTLE, MELBOURNE and SYDNEY. The main shipping companies attached to the Australian line are: OOCL, SYMS, MISC (low freight), CSCL, HAMBURG-SUD (medium freight, fast speed), COSCO, MAERSK, PIL, MSC (high freight, fastest speed). Sydney Port Code: AUSYD SYDNEY (SYDNEY) is located in the southeast of Australia, Jackson Bay, is the country's largest city, seaport and economic, transportation, trade center. There are regular sea and air routes to contact the United Kingdom, the United States, New Zealand and other countries, the harbor depth, good equipment, the port main terminal length of 18 kilometers, the annual throughput of more than 25 million tons, the main output of wool, wheat, flour, meat and textiles. Import machinery, oil, etc. Sydney is a major financial center in the Asia-Pacific region, is the world's seventh largest foreign exchange market, and its stock exchange is the second largest stock exchange in the Asia-Pacific region after Tokyo, Japan. Port of Melbourne: AUMEL The Port of Melbourne is located at the top of PORT PHILLIP BAY in southeast Victoria, Australia, at the mouth of the Yarra River, south of the port city and next to Bass Strait. The Port of Melbourne is the largest modern port in Australia, the export port of wool, meat, fruit and grains in the southeast region of Australia, and an important international trade port, handling 38% of the country's waterway container traffic every year. Port of Melbourne Harbour area and berths There are more than 80 berths in the Port of Melbourne, including more than 60 deep water berths including 8 full container berths. Container handling ranks first in the Southern Hemisphere. Outside the port, water to Port Adelay 514 nautical miles, to Fremantle 1652 nautical miles, to Sydney 520 nautical miles, to Auckland, New Zealand 1644 nautical miles, to Hong Kong 5075 nautical miles. With more than 200 ports in 110 countries around the world, in 1980 with China's Tianjin port friendship port. "Cosco" has diplomatic offices here.
---