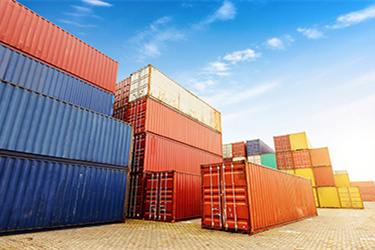 New and old standard container service
---
Product name: new 20GP 40GP 40hq new and old standard container Product size: internal size: 5.898*2.352*2.385 external size: 6.058*2.438*2.591 product specifications: 20' product capacity: 33.2CBM product model: dry cabinet product advantages: fast and safe , Suitable for land transportation, sea transportation, and transportation services.
Introduction to Container Transport
Container transportation is to transport a variety of groceries in a container with uniform length, width and height. These containers can be transported by sea or by rail and road.
Ordinary container size:
Dimensions (feet)

External dimensions (mm)

Internal dimensions (mm)

Weight (kg)

Volume (cubic meter)

long

width

long

width

high

Tsuju

Maximum reprint weight

20 feet

6055

2435

2640

5850

2230

2350

2280

28200

33

40 feet

11900

2435

2640

8800

2230

2350

3700

28800

67

40 hq

12192

2438

2896

12060

2340

2679

3880

28620

76

Note: The size can be customized, and the configurable size is different
product details:
Use stainless steel lock bar. The lock lever cam lock head and the safety door seal are firm. The internal structure adopts glued floor, bottom gooseneck cover plate, and reinforcing plate.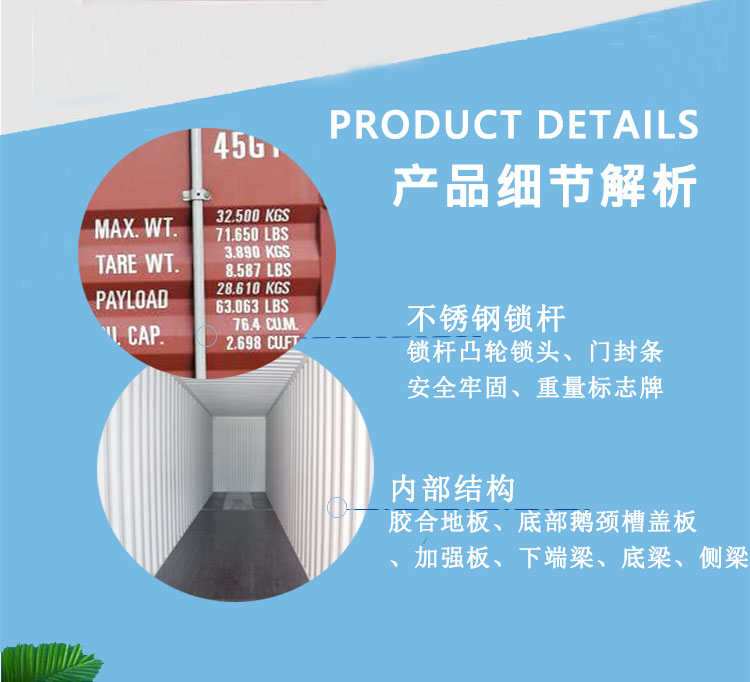 Container advantages:
Container transportation can change vehicles and ships midway without taking out the goods, which can improve the efficiency of loading and unloading, which is conducive to mechanized operation, eliminates heavy manual labor, reduces the loss of goods, simplifies complicated procedures, speeds up the turnover of vehicles and ships, and reduces transportation costs. At the same time, container transportation can be delivered directly from the consignor's warehouse to the consignee's warehouse, without having to use a transit warehouse to implement "door-to-door" transportation services.
Container transformation application: suitable for sales offices, commercial streets, offices, hotels, private residences, and coffee shops.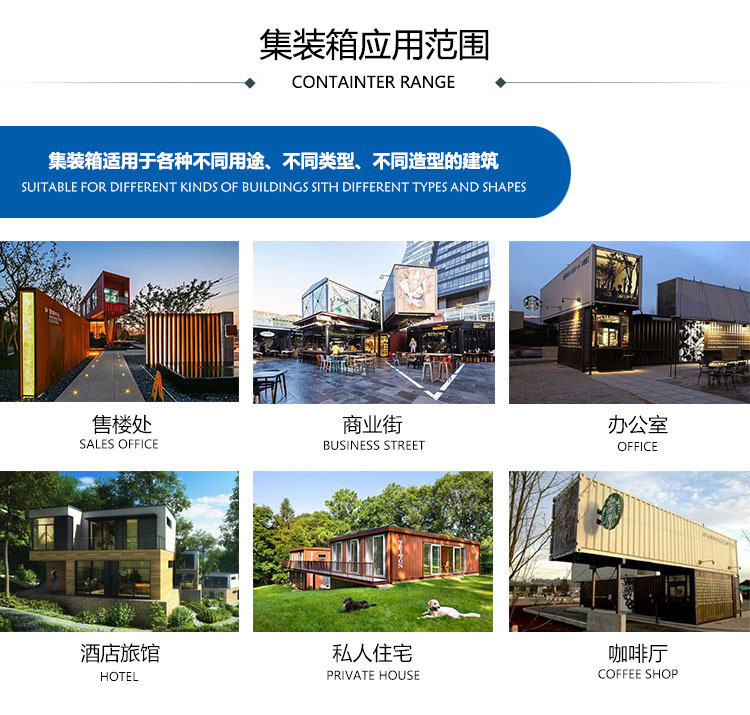 Related Products: