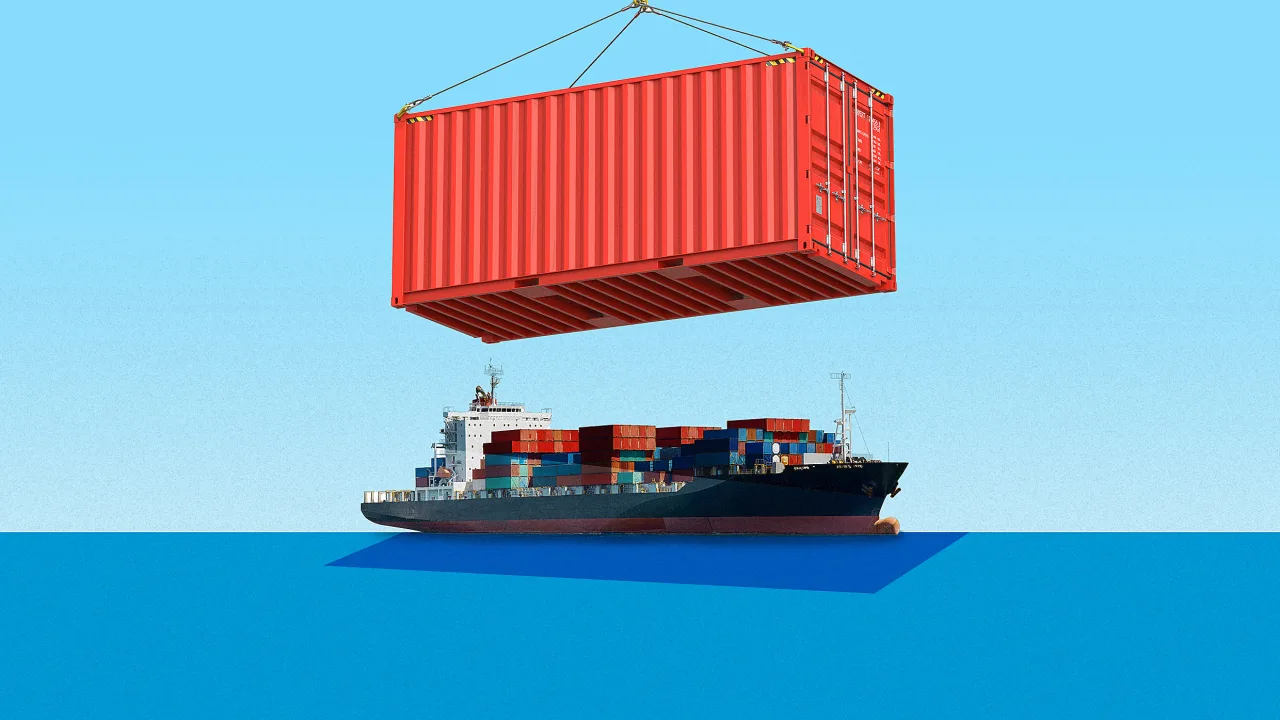 Sea freight forwarder china to USA UK sea freight ddp rates shipping 20ft container to Melbourne shipping sea freight
---
Ocean freight forwarder is the transport of cargoes, raw materials, and commodities from country to another country by ship, sea shipping From china to USA and so on
Sea freight forwarder china to USA UK sea freight ddp rates shipping 20ft container to Melbourne shipping sea freight
What's the mean of International Ocean Freight forwader?
Ocean freight forwarder is the transport of cargoes, raw materials, and commodities from country to another country by ship, Such as, sea shipping From china to USA, CANADA.UK Australia Germany,and so on.
Ocean freight transport Tool
Shipping container is one of ocean shipping important transport tool.
The most common sizes are: 20ft,40ft,40HQ,45HQ container
① 20GP | 20FT container| Internal size : 5.898*2.35*2.39 m, Loadable volume: 25-28CBM, 28 Tons
② 40GP | 40FT container| Internal size: 12.01*2.35*2.39 m, Loadable volume: 54-57CBM, 24 Tons
③ 40HQ | 40HC container| Internal size: 12.01*2.34*2.68 m, Loadable volume: 68CBM,
24 Tons
④ 45HQ | 45HC container| Internal size: 13.55*2.35*2.69 m, Loadable volume: 86CBM, 24Tons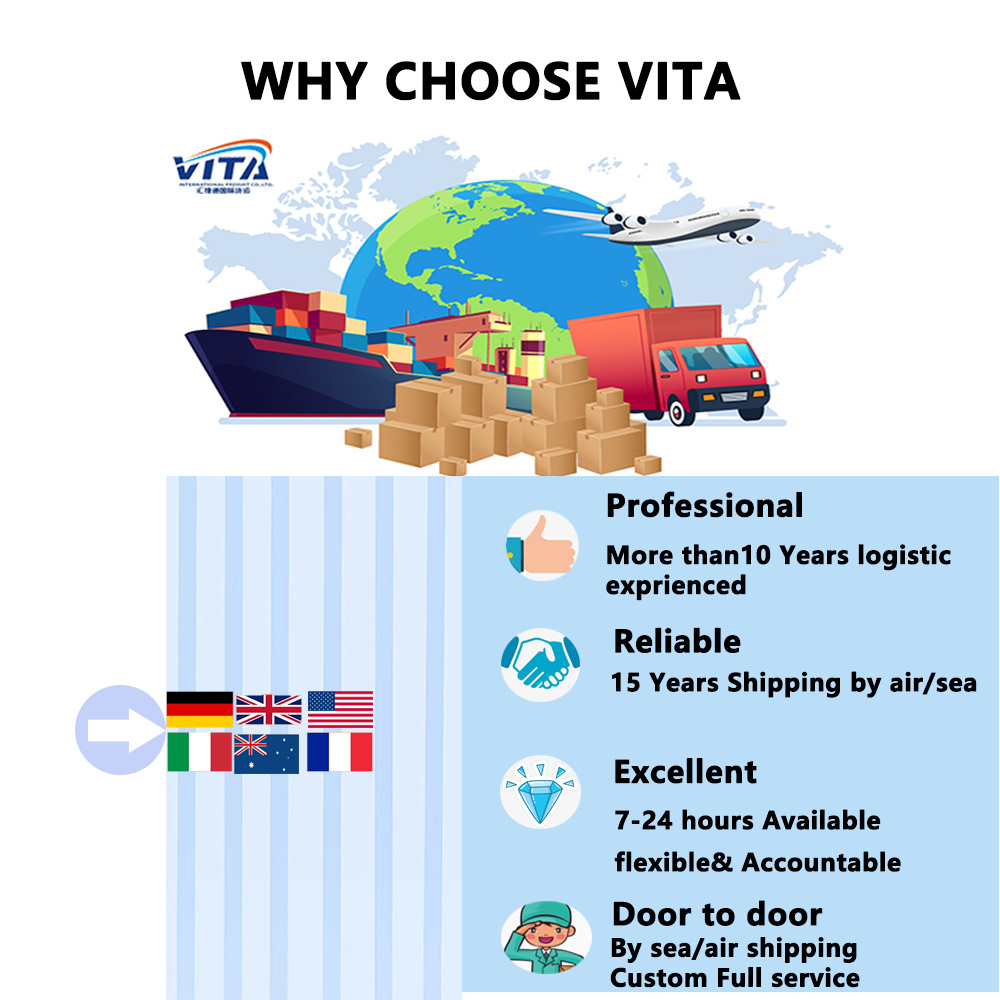 Ocean Shipment Size
There are two main ways that cargo is shipped in shipping containers:
Full Container Load (FCL) – 20ft,40ft,40HQ, the FCL shipment means that your cargo occupies the whole container by itself. If your shipment is large, this may be the best shipping option as it means that you are not sharing the container with anybody else, you will likely receive the best rate from the carrier, and your container may receive scheduling preference.
Less than Container Load (LCL) – For smaller shipments, the LCL option will enable you to share a container with other small shipments. While you will undoubtedly benefit from the cost savings of shipping via ocean freight as opposed to air freight, you may experience delays due to the added complication of other shipments sharing space in the same container.
Inter modal ocean freight forwarder transportation Explained
The best way to explain how inter modal transportation works is to use an example.IF you are the owner of a company in CHINA, and you have 20 pallets of products that need to be exported to USA.You call your freight forwarding company and make all the arrangements for the shipment to go to your customer in USA via ocean freight.
1.Pick up from your warehouse – A local trucking company arrives at your warehouse with a 40-foot container to pick up your 20 pallets. Your warehouse crew loads the pallets into the container, and the truck driver will close the large container doors. Likely, the driver will attach a seal on the door latches to evidence any tampering during the trip.
2.Transport to local distribution/consolidation center – From your warehouse, the container will travel to a local distribution or consolidation center where it will be routed to the port you have designated as the "port of loading" (where your shipment will be loaded and depart from).
3.Inland transportation to local port – From the distribution center, the container will travel by truck or rail to the designated port of loading. If you are in a landlocked area with no ports in your vicinity, then rail (train) may be the most economical transportation mode for your container to get to the port.
4.Inland transportation may involve a sequence looking like this:
Truck transportation from your facility/local distribution center to the closest rail depot
Rail transportation from your area to the area near the port of loading (larger ports have rail facilities within their complex)
Transfer back to a truck to transport the container to the port of embarkation
5.Loading – Once at the port, the container will be loaded on to the container ship along with thousands of other containers. Highly specialized equipment and a skilled workforce are needed to perform this enormous task efficiently and quickly.
6.Custom clearance,Including declaring to customs, submitting documents and papers, and accepting supervision and inspection by customs, etc.
7.Transit – After departure, the container ship may sail directly to the destination port (especially if it is a significant route), or it may make one or several stops in between to offload cargo or load new cargo. Since cargo ships are so large, the vessel's operator may want to maximize available space by consolidating multiple stops into one voyage.
7.Arrival at the destination – Once the vessel arrives at the destination port ("port of discharge"), if all the shipping documents are in order and USA customs signs off, the container will be offloaded, loaded on to a trailer and transported via truck or rail to a distribution center near your customer's location in USA.
Documents needed for ocean freight:
Packing List – This document's purpose is to provide a detailed description of the goods being shipped, their exact quantities, any product numbers or model numbers to assist in the identification, along with the shipper's name and address and the consignee's name and address.
Commercial Invoice – The commercial invoice states similar information as the packing list, but this document also includes pricing. Technically, the commercial invoice states values for the goods upon which duties, taxes, and tariffs may be calculated once the goods arrive in the destination country. Customs will look at the amounts stated on the commercial invoice when making their calculations.
Bill of Lading – This is the official shipping document issued by the carrier. It is usually forwarded in duplicate or triplicate to the consignee so that the goods can be surrendered to the consignee upon arrival and clearance through customs. This is a critical document.
Certificate of Origin – For certain types of goods (e.g., agricultural products), a certificate of origin must accompany the commercial invoice and packing list to state with specificity where the goods originated from. A certificate of origin is usually issued by a local chamber of commerce or municipal government office.
Certificate of Analysis – For food products, a certificate of analysis (sometimes referred to as a phytosanitary certificate) must be provided showing that the goods are safe for human consumption. These certificates typically demonstrate that a series of tests performed on product samples came back negative for a specific list of known toxins such as salmonella, E-coli, and others.