International air transport services:
International air transport refers to a transportation method that transports the goods consigned by a shipper from airport of departure to an airport of destination in another country in return for payment of freight.
This transportation method is characterized with safe, fast, secure and on time, thus winning a considerable market, greatly shortening the delivery period. However, the air transport method is relative to the higher cost of sea transport, the capacity of the load is limited by the type of capacity, so less than one-third of the total volume of goods is transported by air.
Scope of services:
◆ Provide economic air transport services
◆ Provide multimodal transport services by air, sea and land
◆ Provide pickup, booking, import and export customs clearance, customs declaration, commodity inspection, airport operation and land, air and land transport supervision services.
◆ Provide hanging, special and bonded cargo transportation services.
◆ Provide related cargo packaging, warehousing and distribution services.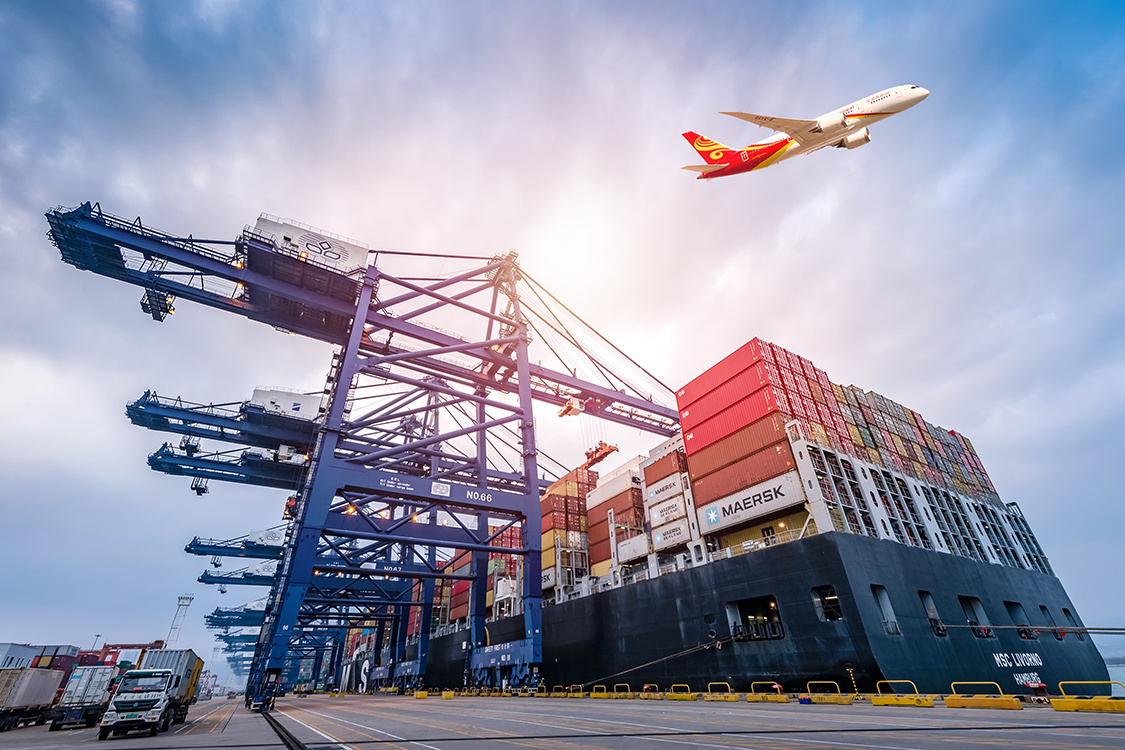 Air shipping routes
Domestic outlets include: Beijing, Shanghai, Tianjin, Guangzhou, Wuhan, Qingdao, Shenzhen, Xiamen and Hong Kong, with overseas agents all over the world.
Including CX ,CV ,5Y,KZ,OZ ,KE,BR,LAX ,JFK ,ORD ,CVG,,MIA,ATL ,BOS ,DFW, full freighter fixed position receiving, warehouse security, receive large cargo, bubble cargo, super size cargo, e-commerce small package cargo with high time requirements and other cargo.
Service coverage routes: Europe, North America and Central and South America, Southeast Asia, Australia, Middle East and other regions.
Advantages of air transport services:
1. Mature supply chain
With more than 30 direct flights to all over the world vita Shenzhen and Hong Kong, we provide high quality and complete logistics and supply chain solutions to our customers.
2. Certificate and strength
Huijietong and dozens of well-known domestic and foreign logistics enterprises and airlines maintain long-term cooperation with CX, CV, TK, EK, CZ, CA, PO and over thirty routes, and have WCA certificate and freight forwarding certificate. We can provide professional and high quality service!
3. Special cargo handling
In addition to general cargo, Huijietong can solve the problem of oversized, overweight, dangerous goods, mobile power, pure battery, electronic cigarette, balance car and other special cargo for customers.
4、One-to-one customized exclusive customs clearance program
Cost-effective, time-efficient, individual needs are all met
5. Mature packaging testing system and transportation service system