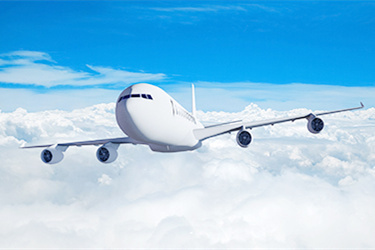 Best shipping freight forwarder China to USA,fast air freight services
---
Express air freight from China to the United States/Canada/Australia with door-to-door customs clearance service. Route: China to the United States Departure ports: Beijing, Shanghai, Tianjin, Guangzhou, Wuhan, Qingdao, Shenzhen, Xiamen, Hong Kong, Arrival ports: United States/Canada/Mexico/Seattle/San Francisco/Chicago/New York/Detroit Airlines: CA, MU , HU, EK, CZ, CX, arrival time: 1-10days, direct shipment national service hotline: 13560787209
What is the difference between air freight and sea freight service?
Features of air transport:
Fast delivery;
Low damage rate and good safety;
Large space span;
The freight is higher;
High freight;
Limited weight;
Vulnerable to weather;
Dangerous liquid powders in restricted areas are prohibited from being transported as cargo
Features of ocean shipping:
The freight is relatively low;
Some goods can't fly, but they can be shipped by sea
The conveying speed is slow;
Low damage rate and good safety;
Long time (10 -15 days)
Limited weight
Door-to-door air cargo service
Door-to-door air freight or DDP DDU air freight is one of the best door-to-door air freight services from China to countries in the world. We provide door-to-door air freight services so that our customers can easily complete all the transportation processes.
In the door-to-door air freight service DDP, we complete all the transportation processes and all the steps, such as:
Please contact your supplier in China
Pick up or quote from the seller's warehouse
Prepare all documents for export from China
Booking and installation
Provide customs clearance services for your country
Delivery to customer addresses in digestive countries
We provide products to European countries (Austria, Belgium, Czech Republic, Denmark, France, Germany, Hungary, Ireland, Italy, Poland, Romania, Spain, United Kingdom) and Middle Eastern countries (Jordan, Kuwait, Oman, Qatar, Saudi Arabia, Turkey) Door-to-door air freight or DDP air freight. United Arab Emirates) and North American countries (Canada, Mexico, the United States) and South American countries (Argentina, Colombia, Uruguay, Brazil) or Oceania countries (Australia).
Advantages of air freight services:
1. Mature supply chain
Huijietong has more than 30 direct flights to various parts of the world via Shenzhen and Hong Kong, providing customers with high-quality and complete logistics and supply chain solutions.
2. Qualification and strength
Huijietong has long-term cooperation with dozens of well-known logistics companies and airlines at home and abroad with more than 30 routes such as CX, CV, OZ, KL, TK, CZ, CA, etc., and has WCA qualifications, level 1 Freight forwarder qualification, professionalism creates service quality!
3. Special cargo handling
In addition to ordinary goods, Huijietong can provide customers with special goods such as oversized, overweight, dangerous goods, mobile power supplies, pure batteries, electronic cigarettes, and balance cars.
4. One-to-one customized exclusive customs clearance plan
High cost performance, high time efficiency, all individual needs are met, mature packaging inspection system and transportation service system.
5. Strong customs clearance capabilities, document production (FCC, uv invoice, C/O, ISF, AMS, etc.) and customs clearance services.
Air freight service process:
1. Demand communication - 2. Inquiry - 3, order confirmation - 4, contact supplier - 5, booking - 6, picking classification & bill of lading - 7, management of cargo and truck cargo - --8. Customs clearance ---9, air & sea transportation --- 10. Payment - 11, delivery completed.