---
These 5 forwarders were directly named by the customs and suspected of concealing/rushing goods!
Customs frequently reported the detection of dangerous goods concealment and storage cases, it can be seen that there are still many owners of freight forwarders take chances, take risks, take high risks for profit concealment, rush goods. In early March, a container fire at SCT of Shenzhen Shekou Container Terminal was suspected to have been caused by concealment of dangerous goods.
5 freight forwarders were named by customs!
Shenzhen Customs has further strengthened risk monitoring of dangerous goods in the customs area. For enterprises that are subject to administrative punishment or criminal responsibility for counterfeiting and concealment of dangerous goods, we will focus on control, and severely crack down on counterfeiting and concealment of dangerous goods, such as under-reporting of high-risk goods, under-reporting of multiple dangerous goods, and non-reporting of dangerous goods.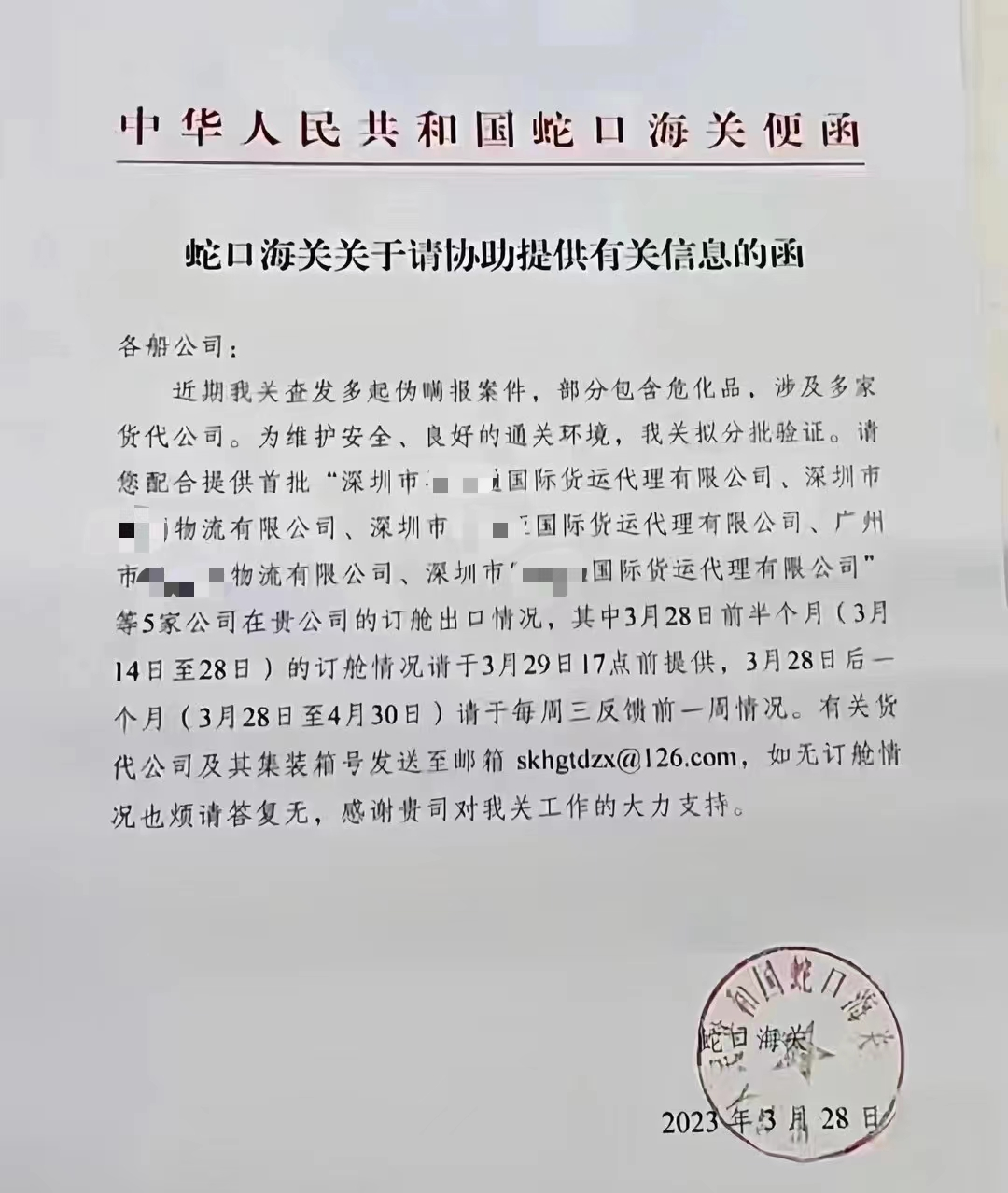 Shenzhen Shekou Customs, in the notice titled "Please help to provide relevant information letter", gave the reason for the upgraded measures: recently detected a number of false reports and conceal cases, some of which include dangerous chemicals, involving a number of freight agents!
In the letter of assistance, Shenzhen Shekou Customs clearly requires each major shipping company to timely submit all export space booking information (including container number) of the above 5 forwardmen to the customs according to the time requirement:
1. The booking information of half a month before March 28 (March 14 to 28) shall be provided before 17:00 on March 29;
2. In February, one month after March 28 (March 28 to April 30), feedback the situation of the previous week on every Wednesday;
3. Even if there is no space booking during the period (above 5 forwarders), it is necessary to reply no.
Shekou Customs said that the recent investigation found a number of false concealment cases, some including dangerous chemicals, involving a number of freight forwarding companies. In order to maintain a safe and good customs clearance environment, batch verification is planned.
Customs launches "Special Operation of concealing Dangerous Goods"
In 2023, the Customs will launch the "Special action against counterfeit and Concealed Reporting of Import and Export dangerous Goods" to improve the long-term mechanism, expand the pilot reform of inspection and supervision mode step by step, strengthen evaluation, and improve relevant supporting systems to ensure port safety.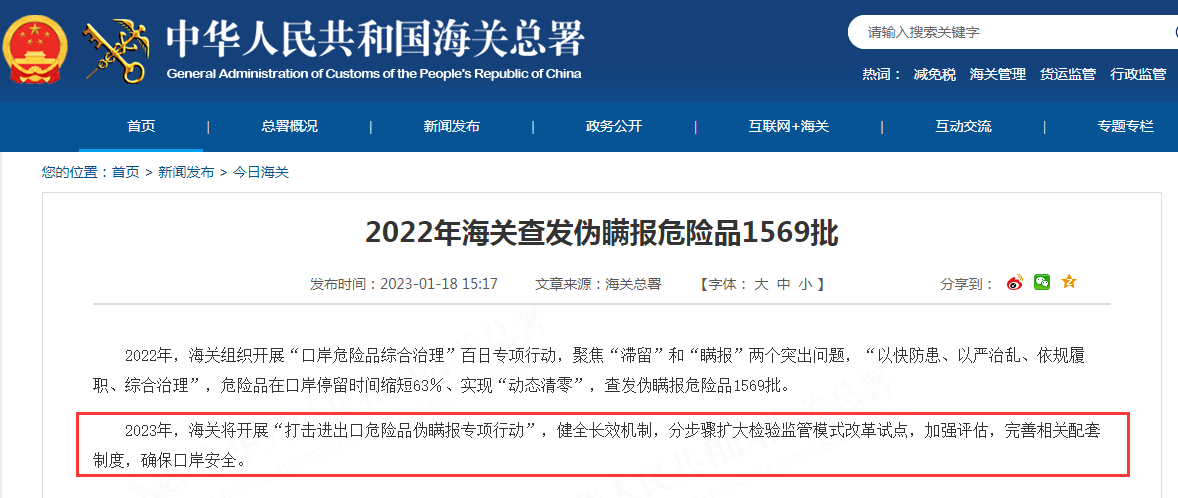 Under the strict inspection of customs and heavy punishment of shipping companies, major ports still frequently find major cases of concealing dangerous goods, and many responsible persons have been taken criminal compulsory measures.
The declaration shall be made truthfully and shall not conceal, falsely report, misreport or omit the name and risk level of the declared goods. ! Concealing is likely to lead to serious accidents, facing a huge fine, serious will bear criminal responsibility!