---
New Year, less exports
American logistics managers are bracing for delays in the delivery of Chinese exports in early January as airlines and shipping lines delay exports.
Shipping companies consistently implement active capacity management strategies to balance supply and demand through air travel and service suspension. "Container rates for Asian exports have plummeted as demand has plummeted, forcing carriers to empty more sailings than ever before and vessel utilization is at a record low," said Joe Monaghan, chief executive of Worldwide Logistics.
U.S. manufacturing orders in China are down 40 percent, according to CNBC's latest supply chain heat map. Worldwide Logistics said it expects factories in China to close two weeks earlier than usual as New Year's Eve falls on Jan. 21 this year.
"A lot of manufacturers will be on holiday in early January, much earlier than last year," Monaghan said.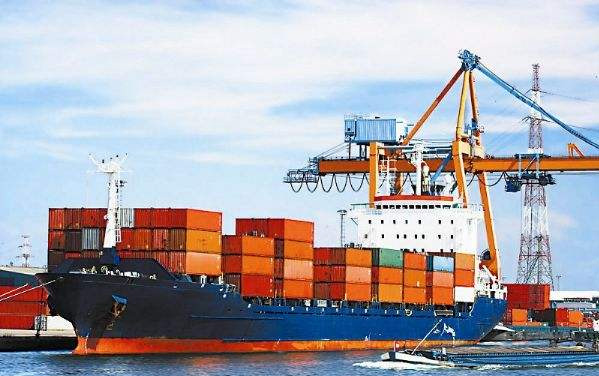 Be wary of the business environment for shipping
Project44, a supply-chain research firm, said freight volumes from China to the U.S. have pulled back sharply since the late summer of 2022, with total containerized shipments down 21% in the August-November period.
HLS, a global shipping company based in Asia, recently warned customers to be wary of the business environment for shipping.
"It looks like a very bad time for the shipping industry. "We are facing the dual pressures of falling demand and overcapacity as new ships come to market."
HLS analysts are forecasting a 2.5% decline in container freight volumes and an increase in capacity of almost 5%-6% in 2023, which will still continue to have a negative impact on freight rates in 2023.
But Alan Baer, chief executive of OL USA, said: "Space has tightened and will likely remain at a premium in January and through the first quarter despite weak demand. On the upside, inventory depletion and the need for order restarts, delivery cycles appear to be inching up."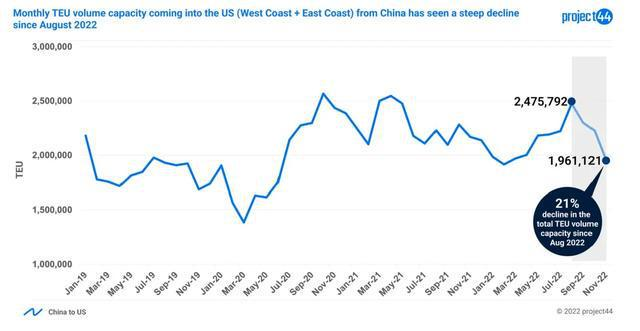 Ports in the west have been the hardest hit
U.S. imports from Asia fell to their lowest level in 20 months in October, according to trade data cited by HLS. Spot rates for containers from Asia to the West U.S. are already above break-even, with "no room for further reduction," the company wrote.
Josh Brazil, a vice president at Project44, said major Western ports such as Los Angeles and Long Beach have seen a significant drop in trade as shipowners move some goods east to avoid the risk of mass strikes at western ports.
HLS expects most owners to keep U.S. -West rates at $1,300 to $1,400 per 40-foot case through Dec. 14. However, East-US rates are expected to drop by $200 or $300 in the first half of December to an average of $3,200-3,300 per 40-foot box.