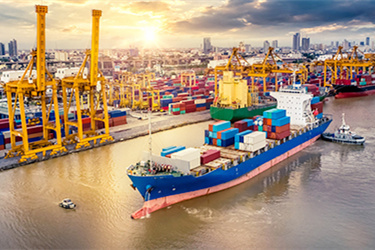 FCL service LCL service from China to the United States
---
Product name: Professional shipping from China to the United States/Canada/Mexico/Seattle/San Francisco/Chicago/New York/FCL and LCL service. Route: China to the United States Departure ports: Guangzhou, Shenzhen, Ningbo, Shanghai, Xiamen, Tianjin, Qingdao Port, etc. Arrival ports: United States/Canada/Mexico/Seattle/San Francisco/Chicago/New York/Detroit Shipping companies: MSK, MSC, COSCO, OOCL, EMC, ONE, HMM, arrival time: 20-25days, direct shipment national service hotline: 13560787209
How to choose FCL and LCL (FCL&LCL) transportation for your goods?
When you move from China to the United States, you should also consider the cost of shipping your products to the United States/Canada/Mexico/. The price of transferring your items to the US/Canada/Mexico depends on how you choose to ship. There are two main shipping options: LCL and FCL.
LCL transportation is also called container loading transportation. LCL shipments are carried out when the goods are not enough to fill a container. In this form, different goods share the same container and transportation costs. You should choose LCL to be the small items you move, such as clothes and other household items. Bulk containers are perfect for those who want to carry household items that are not fragile. Because multiple transports share the same container and it is not always full, there is a good chance that your fragile items may be damaged, so fragile items should not be transported in LCL.
FCL (non-dangerous goods) seaborne export process:
Collect cargo → inquiry → booking → accept consignment application → booking confirmation → scheduling → issue empty container → packing → arrival → border inspection → declaration → inspection → customs declaration → stowage (shipping plan) → bill of lading review →The shipowner confirms the fee → pre-borrows the purchase and payment of the exchange link → pays all expenses → signs the bill → dunning the shipper → confirms and pays the money to the ship owner → issues a commercial invoice → releases the bill/does the telex/does the SEAWAYBILL.
Why choose us?
Customer groups: traders, factories, sellers, carriers, consignees,
1. 10 years of agency service experience
The long-term cooperation with 15 domestic and overseas branches and many shipping companies has a strong freight rate advantage in Japan, South Korea, Southeast Asia, India, Pakistan, the United States and Canada, Australia, Europe, and other routes.
2. Warehouse Service
You can store goods for free for 15 days from different ports in China (Shenzhen, Shanghai, Hong Kong, Qingdao, Dalian, etc.).
3. Consignment service
We have our own consignment logistics service process,
Entrust the shipping company to transfer from the designated destination
The goods are shipped to the designated consignee destination
Four, professional service process
Professional operation process. Reliable mode of transportation and complete cargo transportation at low cost and high efficiency are our consistent service philosophy.